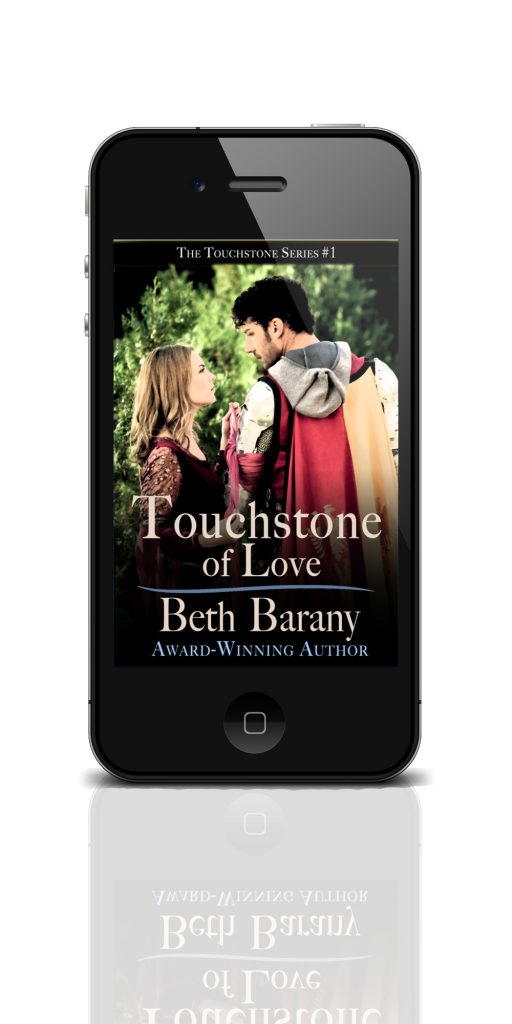 Sign up here to get your book:
** An additional gift: you'll be receiving my monthly author newsletter and can unsubscribe at any time. **
---
ABOUT Touchstone of Love, a Time Travel Romance (Touchstone, #1)
A time-travel romance novella by award-winning novelist, Beth Barany.
When a thunderstorm transports software expert Rose Waldman to thirteenth century France, she meets hunky stonemason Julien, who is secretly creating a gargoyle in defiance of his master mason. Can independent gadget loving Rose trust her life and heart to Julien, and can she really never go home again?
…a unique take on gargoyles which I thoroughly enjoyed. I highly recommend!" — Karysa Faire

…The story was really romantic and the two of them together are just pure magic. It is rare that I find a couple rather than a single character really making a story worth while, but this one does just that." — Kathy Horseman

… recommend this novella to anyone who is looking for an entertaining read for the night or weekend." — Lisa
Beth Barany writes magical tales of romance and adventure to transport readers to new worlds where anything is possible.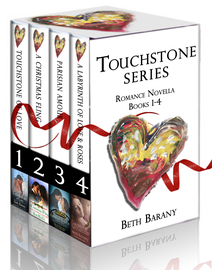 Touchstone of Love is Book 1 in the Touchstone Series.
---
:: Other Romances by Beth Barany
:: Want to check out Henrietta The Dragon Slayer, young adult adventure fantasy? Go here for a free excerpt and more!
:: If you're hankering for the rip-roaring sci-fi mysteries in the Janey McCallister Mystery series, go here for Book 1, Into The Black, and check out an excerpt and more.