The Short Version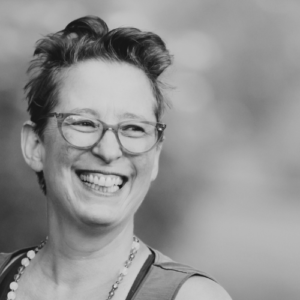 Award winning author, Beth Barany writes in several genres including young adult adventure fantasy, paranormal romance, and science fiction mysteries. Inspired by living abroad in France and Quebec, she loves creating magical tales of romance, mystery, and adventure that empower women and girls to be the heroes of their own lives.
For fun, Beth enjoys walking her neighborhood, gardening on her patio, and watching movies and traveling with her husband, author Ezra Barany. They live in Oakland, California with a piano, over 1,000 books and usually demanding, sweet cats.
Sign up here to be notified about once a month of book news and special events: https://author.bethbarany.com/newsletter-sign-up/.
Questions? Comments? Connect!
Contact Beth Barany through her site here. She loves hearing from her readers and answers all her emails from readers, though it may take a while!
Chat with Beth on Twitter and Facebook and Instagram.
Follow Beth on BookBub and Amazon.
On Goodreads, too.
---
Personal Note from Beth
I love writing tales that bring readers into a new world. I hope you enjoy them too.

Check out me waxing enthusiastic about Henrietta The Dragon Slayer on video.
---
Fun Facts about Beth:
When she was a child, Beth wanted to be a spy, a detective, a broadcast journalist, a model, an actress, and an adventurer.
She also wanted to be magic, go to outer space, travel to every continent, and learn lots of languages.
Today some of her dreams have come true.
She speaks fluent French and has lived in Paris, France twice, and in Quebec, Canada, once. She also can say Thank you in over 15 languages. Merci!
So far she's had adventures in three continents: North America, Europe and Africa.
While she hasn't gone to outer space yet, she's been working on a story set there.
Her stories always have some kind of magic.
She likes taking pictures of flowers, buildings, her family, shadows, her cats, and other important miscellanea.
Her very favorite book is always the one she's writing.
She's run 4 sprint triathlons (swim, bike, run) and finished each one.
She has earned 2 belts, so far, in capoeira.
Beth grew up in Sonoma and day dreams about retiring there one day and running a llama farm.
She loves listening to all kinds of music: Celtic, rock, classical, whatever is fun to dance to.
Some of her favorite bands/singers are: Sting, Evanescence, Florence & the Machine.
To relax, Beth likes washing the dishes and wiping down the counters. Her kitchen stays pretty clean, while the rest of the apartment, not so much.
Beth likes to read books for kids and adults, mostly fantasy and science fiction, plus paranormal romance, and mysteries and thrillers, too.
To fall asleep, Beth likes to read obscure books on dead languages, ancient cultures, and global economics.
Beth writes YA fantasy to empower teens girls to be the heroes of their own lives.
For her day job, Beth helps other novelists write, publish, and market their books as a creativity coach.
Her husband has written lots of mushy love songs about her.
Her husband is awesome and is a bestselling author.
Ezra, her husband, says Hi.
FAQ
Q: How did you get started writing books?
A: I got started writing as a kid of 8 or 9 years, writing stories about our cats. I made a little book and even sewed the binding with a needle and thread. I knew even then I wanted to be published.
Then I moved on to writing limericks and silly rhyming poems at 12, then writing down my dreams by age 13 in a journal.
It was when I was 13 years old that I was sure I wanted to be a writer (because of an inspiring teacher), so continued writing in my journal for years until a clear focus developed in my 20s to do journalism.
Then I started seriously on fiction when I turned 30, 19 years ago. 🙂 I finally published my first novel, Henrietta The Dragon Slayer, in 2011, a book I had started that 20 years old but didn't know how to finish at that time.
Q: Have you ever been in Kindle Unlimited?
A: I did when I first released some of my romances, but I won't do so in the future, since I like my books to go wide. I do have my books in other services similar to Kindle Unlimited:
Q: Where's your favourite place to write? (One of my British readers asked.)
A: I love writing outside, at diners, and at cafes.
Q: How do you get your ideas for the books?
A: Great question! I actually get them everywhere. I'm especially inspired by the fairy tales and folktales I read as a child. I dreamed of going on those adventures too and was disappointed that the adventurer was always a boy. I vowed to change that. Hence my Henrietta The Dragon Slayer stories.
I'm also greatly inspired by dreams I've had while asleep. In my nighttime dreams, I've travelled a lot. When I wake, I'm often inspired to capture those adventures in my stories. In fact, my upcoming science fiction mystery series was inspired by a dream of being in a bar on a space station. Of course, I have to put a bar like the one I dreamt in my book.
Q: Can I get a digital signature on one of your ebooks?
A: Yes, you can! You can click over to Authorgraph and get a Digital Signature there.
Or click on this cool badge to get there and request a signature. Be sure to put your name in the message box so I can address my personal message to you.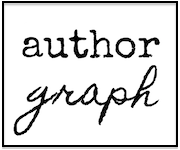 Media Appearances & Talks
Beth Barany is available for school visits, interviews, and talks. Please contact her to set up an appearance.