Beth Barany writes paranormal romance akin to Hallmark stories — sweet, uplifting, and fun.
"…The story was really romantic and the two of them together are just pure magic. It is rare that I find a couple rather than a single character really making a story worth while, but this one does just that."
— Kathy Horseman
Magical contemporary paranormal romance…
"… recommend this novella to anyone who is looking for an entertaining read for the night or weekend." — Lisa
Author's Note: I've lived in Paris, France twice (and speak fluent French) and am so inspired by the cathedrals, the care the French take with their stone and metal work, and by the language. I hope I can impart the magic I see of that place to you. And as for the San Francisco Bay Area, it's a refreshing, always-changing place to live.
"I enjoyed this short novella…" Elizabeth H., Ever After Book Reviews
List of Books in the Touchstone series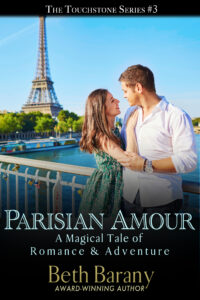 LIST OF THE 5 TOUCHSTONE SERIES NOVELLAS
Bonus short story
"Falling in Love Again," a continuation of Rose and Julien's story that started in Touchstone of Love. The short story first appeared in the compilation, Autumn's Kiss.
COLLECTIONS
Touchstone Series #1-4
You can read all four novellas and the bonus short story in the TOUCHSTONE SERIES.
Two Christmas Elf Tales
Christmas Magic, A Christmas Romance Collection (Two Touchstone Series Books
A Christmas Fling and A Cupcake Christmas are in this collection.) More here.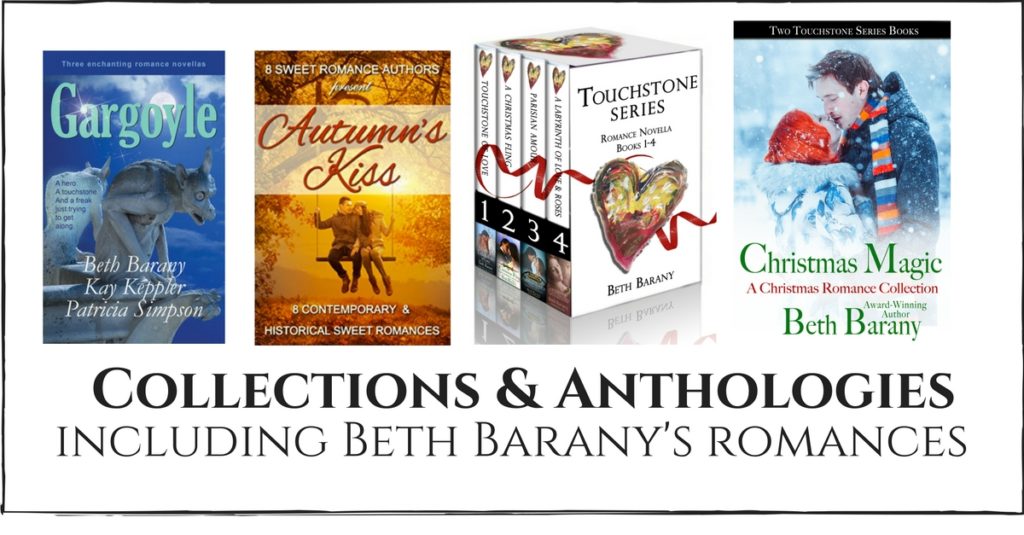 Beth Barany also writes YA fantasy to empower young girls to be the hero of their own lives. More about those books here.
---
Want the first book in Beth's Touchstone series free, Touchstone of Love, a time-travel romance novella to medieval France: Go here.