Three murders. Three locked rooms. The race is on to find the killer before more red is spilled.
On edge and desperately tired, Investigator Janey McCallister wants nothing more than to take bereavement leave to grieve a terrible personal loss. But when the high-end hotel-casino space station Bijoux de L'Étoile is struck by three locked-room murders, she must take the lead.
When the murders turn out to be related to a top-secret case Sol Unified Planets inspector Orlando Valdez is investigating, Janey questions her entire purpose for working at the hotel.
Janey finds herself knee deep in blood and heartache, running red and ragged toward a man and a case that might destroy her career.
Can she overcome her need to control every situation and work with others to solve the case, or is Orlando using her for his own ends like he has before?
Perfect for you if…
Read An Excerpt of Red Running Deep
It all happened so fast.
Janey scrubbed her face and said to Rhea, "Mom's Code Red."
Her personal AI assistant wired into her quarters spoke in a soothing female voice, "Right away, Janey. On it."
And just like that, her Code Red triggered Rhea to send the prepared messages to the right people. To her boss, Chief Daniel Milano, the head of the security team, went the emergency family leave request. To her security team, two weeks' worth of shift assignments. She was leaving L'Étoile, the hotel-casino space station, for an unforeseen amount of time. Milano could assign an acting lead investigator in her absence if one was warranted.
The video chime had woken her up out of a deep, dreamless sleep. She'd instinctively rushed to the vid screen across the room in the kitchenette, where Auntie Teresa gave her the unsettling but not unexpected news. Mom had taken an abrupt turn for the worst.
What next?
By the stars!
Mom's sudden health decline—Mom didn't want to eat or drink, even open her eyes.
Janey's heart couldn't stop racing, and her hand shook.
It was a normal response to stress, she knew that, but the knowledge didn't make it any easier to get dressed as fast as she could. Standard work clothes would do. Had to. No time to plan the perfect travel wardrobe.
She slipped on her full-body protective gear and then layered on a pretty clean pair of black slacks and her favorite cobalt blue blouse. Lastly, she slipped into her sweeping light long coat full of useful hidden pockets and her sturdy ankle boots. Without thinking, she seated a laser-sighted pistol into her belt holster, a small ladies ceramic-graphene handgun into one boot, and a sheathed four-inch black carbon steel blade in the other boot. You never knew. Besides, the weapons made her feel a micron better. She'd take what she could get.
Only one thing left to do. She had to do it herself.
"This is Lead Investigator Janey McCallister, requesting a seat on this morning's departure." Her throat was dry. She sipped her room coffee she didn't remember making. Orlando must have. She glanced about her quarters, but he wasn't there. When had he left?
A high-pitched voice she didn't recognize came through the vid wallscreen.
"What? Who is this? Where's Scott?" Janey clenched her fists and glanced about for something to throw, but her quarters were already a mess. What was the point? Why was she so angry?
Stars.
Would she get there in time?
"Ma'am, you know me. Hannah Chadwick, hangar security guard duty number—"
"I don't need to know your duty number, Chadwick." Of course, she knew her. Good worker. Always a quiet, steady presence at karaoke night. Always working on a needlepoint of some kind.
Random, so random.
She growled at the frustration overtaking her and tried to take a calming breath. It wasn't working. It had been a long time since she'd felt this angry. She hated it. She hated the control slipping away. But you couldn't stop death. It arrived on its own timetable.
"I said the jet couldn't be ready for another hour, at least," Hannah said, her tone even, firm yet conciliatory. Her famous calm wasn't rubbing off on Janey.
"Hannah, I need to depart ASAP." StarEl, the space elevator, would be so damn slow. It took five days to arrive planet-side.
"Investigator McCallister, another hour, ma'am. We posted the delay to all departments, as per SOP. Did you see it?" Right, of course, standard operating procedures.
"No." Of course, she hadn't. She'd been too busy freaking out to read the day's memos, even though she was trying hard not to.
Janey commed off, shoved out a breath, and checked the contents of her go-bag one more time. All there. Then she took the staff elevator to Hangar One. So what if she had to wait another hour or so.
AVAILABLE HERE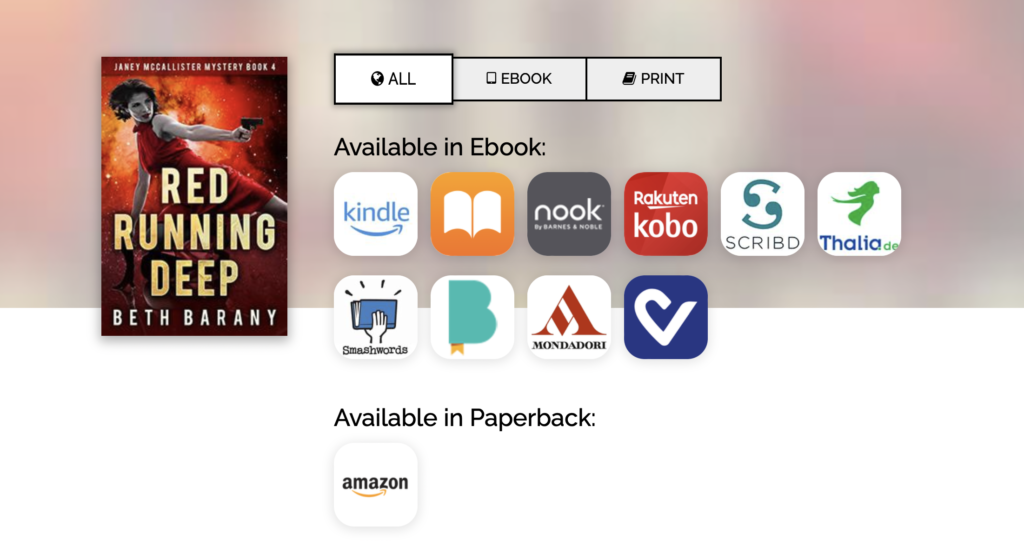 Want a taste of this novel readers call a "Great read" and "exciting and engrossing"?
READ THE FIRST THREE CHAPTERS
Then download the first three chapters that you can read right away: CLICK ME.
You will be subscribed to my author newsletter and can unsubscribe at any time.
---
Janey McCallister Mystery series
Into The Black (Book 1)
Lured By Light (Book 2)
Gone Green (Book 3)
Red Running Deep (Book 4)
REVIEW FROM THE SERIES

"Into the Black starts off with a bang and never lets up…"
— Nancy Allen, Amazon Vine Voice Reviewer

"This fun, often riveting novel offers an intriguing blend of mystery, sci-fi, and romance elements…"
— The BookLife Prize (about Into The Black)

"This is a real good and twisty mystery."
— Patricia Beaver

"I'm totally hooked on the Janey McCallister novels. I adore the scifi element of this mystery series as well as the well-defined characters. I like how the author lets us feel the personal struggles Janey has, not only with her job but also with juggling a personal life as well as a (hopefully) a love life."
— Keri Kruspe

"This is a science fiction detective story that grabs you right from the start and never lets go."
— Doug Williamson