Latest News!
NEW: September 6, 2023. Today's post: In Support of Girls – Interview with Sri from Pennies 4 Pads.
July 30, 2023: An inspiring quote for you: "Whatever you can do or dream you can, begin it." More inspiration here.
June 29, 2023: Beth Barany's novels now listed at Booksradar.com. Read more about that here.
June 28, 2023: Launching a new FAQ Q&A series. The first questions is: Can I and where can I buy the Henrietta The Dragon Slayer books if I don't buy from Amazon?
The answer is Yes. All the details here.
Jan. 21, 2023: New Year, New Mysteries And Crimes To Solve. I'm always look for new authors and new books. I bet you're the same. Here's some good ones! Find the hottest new mystery, suspense, thriller and crime books here for sale.
Jan. 21, 2023: Searching For Your Next Favorite Story? Check out this Murder and Mayhem book giveaway!
Jan. 21, 2023: Thanks for the shout out to @abookishredhead for spotlighting me on her blog recently, "An Author Spotlight To Celebrate National Science Fiction Day". So I gave here a shoutout here!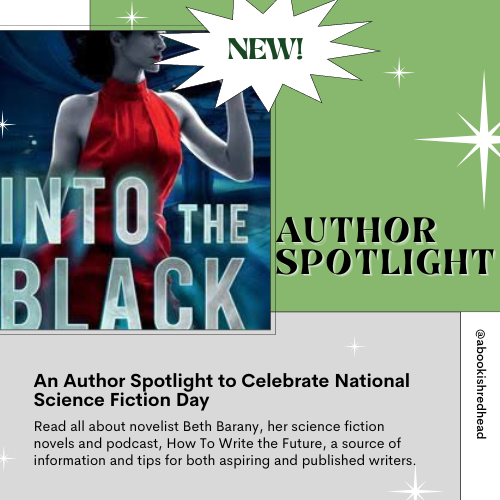 Jan. 8, 2023 : Did you know that my books are available at libraries? Read more about that here.

Dec. 23, 2021 : How to Sideload Your Gift E-Book (Kindle, Kobo). More here: https://author.bethbarany.com/2021/12/23/how-to-sideload-your-gift-e-book-kindle-kobo/

Dec. 10, 2021: Holiday Special! Into The Black is on sale for $0.99 where all ebooks are sold. More details here.
11-9-2021: A nice review of Into The Black, Book 1 in the Janey McCallister Mystery series. "… I like that this series is set in the future. I like the futuristic technology..." Read the rest here.
8-31-2021: The Torah Codes Audio Book Giveaway! If you love audio books, check out this giveaway with my husband's book: https://authorsxp.com/win-books/giveaway (Giveaway ends Sept. 5, 3021)
08-2021: Into The Black Giveaway! Searching for your next read? Go here to enter: https://author.bethbarany.com/2021/08/15/searching-for-your-next-read/ (Giveaway ends: 8-31-2021)
Follow Beth Barany on BookBub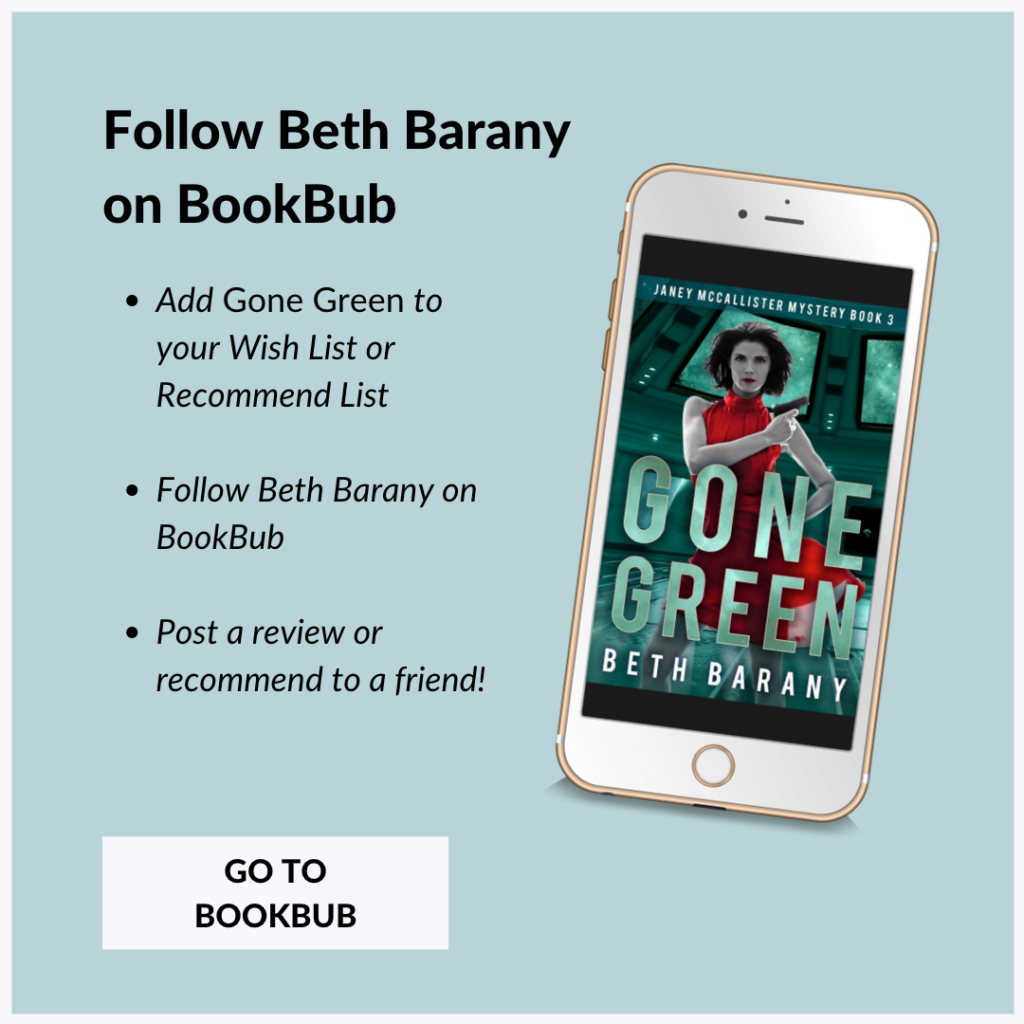 I really enjoyed Barany's imaging of a luxurious 2130 space station casino and all its high-tech gadgetry.

~ Bianca Greenwood, ismellsheep.com
The Janey McCallister series will conclude with Book 4, Red Running Deep, coming end of 2021. Cover review coming soon!
Previous Posts