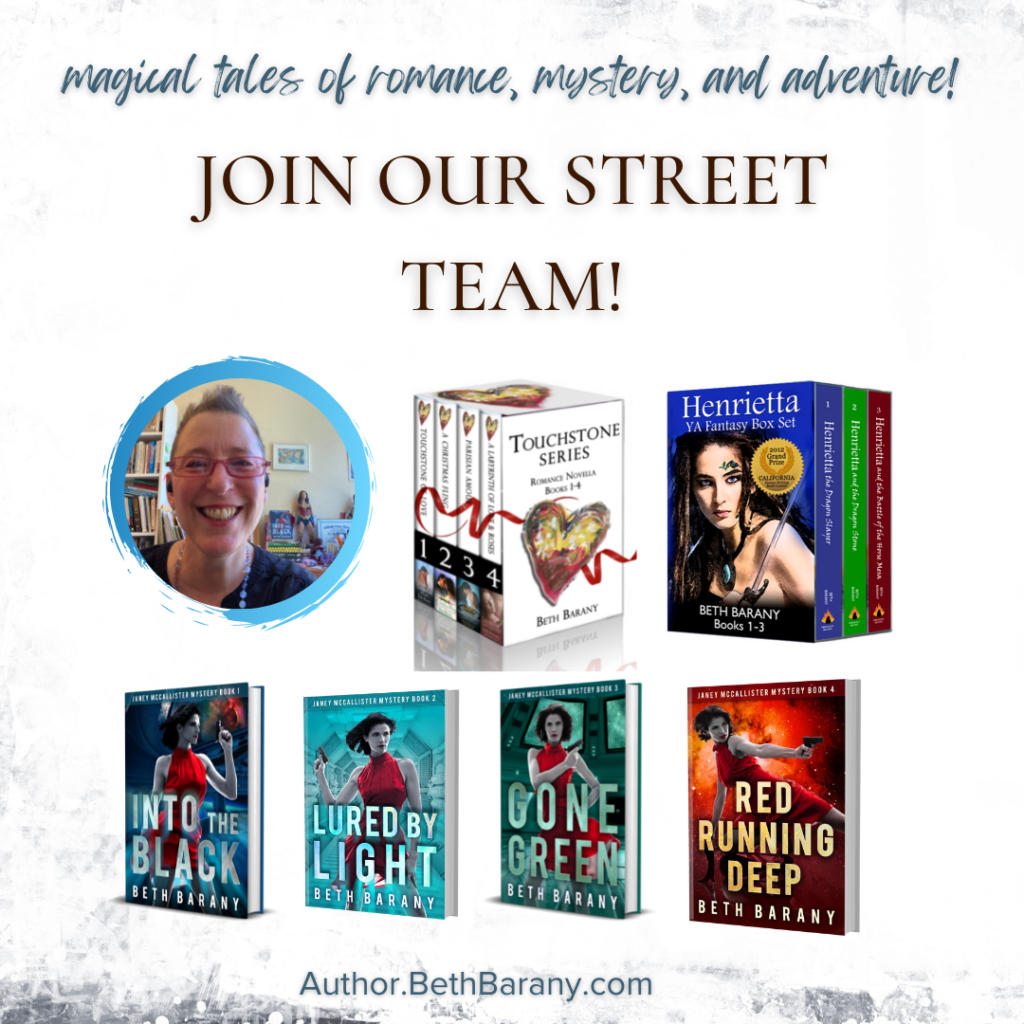 If you love rip roaring reads with intriguing and strong heroines, and love to read early drafts and give feedback, do reviews, and share as a fan, we'd love to have you!
What you get!
Get advance reader copies
Be a beta reader: Participate in shaping the books at an earlier stage
Get cool items, prizes, and tchotchkes
Join in with a super secret private Facebook group
How to sign up:
Fill out this form below: (If for some reason this short Google form isn't working, use the form directly online here. If that doesn't work, contact me and I'll send you the direct link.)
New! To join my Street Team, I do have one criteria for joining: You need to be willing to post review of my books as I publish them on any of these sites and have posted at least one review as a requirement for joining: Amazon, B&N, iBooks, Kobo, Smashwords, Goodreads, and/or on your blog. Thank you!
---