Romance
Special Giveaways here!
On a Wing and A Prayer by Kay Keppler
The hero…
Craig knows that Bea is in trouble. But Craig can't do anything about it—because he's a garden gargoyle and Bea can't hear his warnings. When unexpected visitors arrive to help, Craig finds the power he had all along. Now the neighborhood will never be the same.
The Touchstone of Love by Beth Barany
The touchstone…
When a thunderstorm transports software expert Rose Waldman to thirteenth century France, she meets hunky stonemason Julien, who is secretly creating a gargoyle in defiance of his master mason. Can independent gadget loving Rose trust her life and heart to Julien, and can she really never go home again?
The Miller's Daughter by Patricia Simpson
And the freak just trying to get along…
Sentenced to burn at the stake for sorcery, Merofled volunteers to help jaded warrior Alaric kill a gargoyle that threatens her village. But Merofled soon discovers the gargoyle is not a monster at all. It's a misfit just like her. Can she persuade Alaric to spare the gargoyle–and herself?
Read an excerpt of "Touchstone of Love" here.
Read an excerpt of "A Miller's Daughter" here
A lovely review here
http://beasbooknook.blogspot.com/2014/04/carolkat-reviews-gargoyle-three.html
Book Extras
YouTube videos: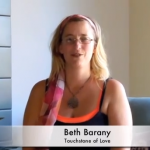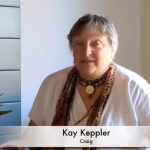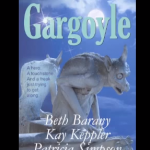 YOU CAN BUY HERE
> iBook coming soon!
Co-authors Sites