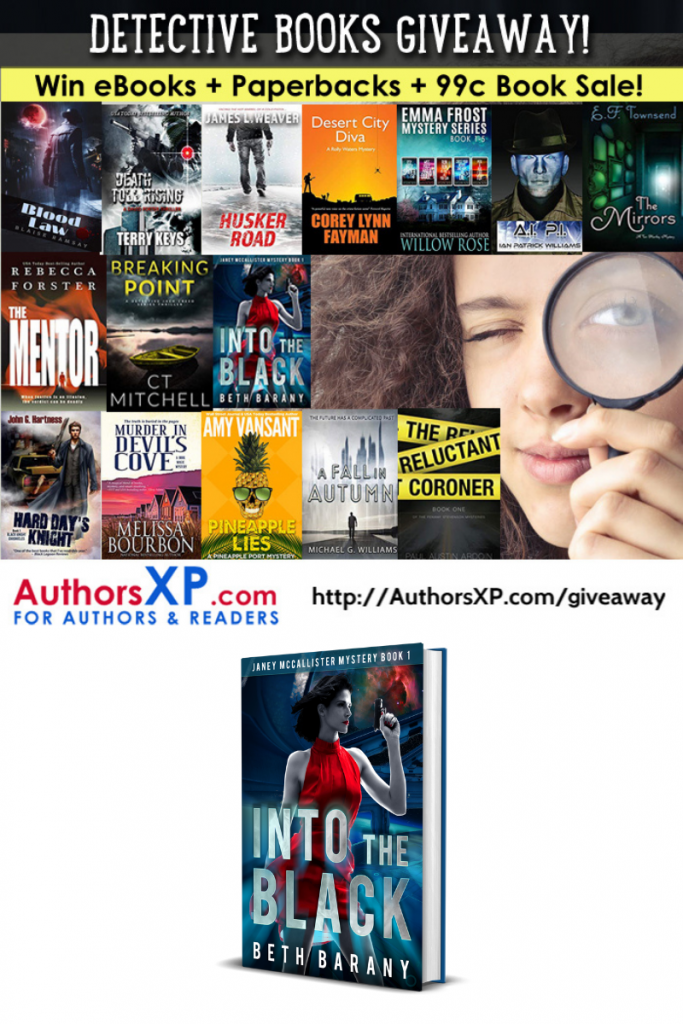 Enter this giveaway and you could win:
(2) Winners of eBook "Gift Baskets of ALL books pictured!
(20+) Winners of individual ebooks or paperbacks (randomly selected)
Click here to enter:
Or click in the image below…
BONUS
I'm also giving away a paperback copy of Into The Black!
Remember! Enter here: http://authorsxp.com/giveaway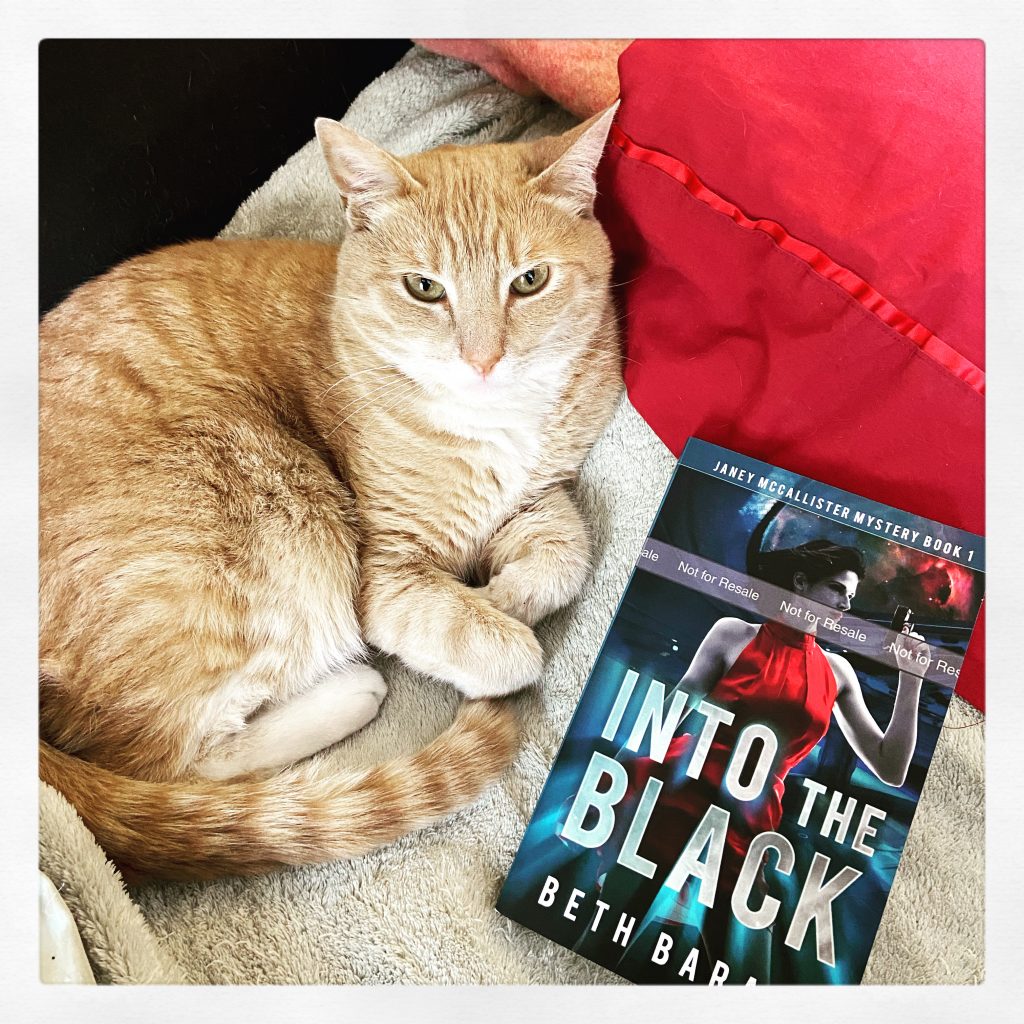 Read on for a short excerpt:
Her implant flagged a quick movement in the crowd. Out of place, a shadow shifted. She clicked on her video. She'd get irrefutable evidence this time. Hope and determination fluttered in her chest.
A short, grey-haired man wove his way through the crowd, shoulders hunched, barely jostling people. Her implant flashed an ID: Mortimer Xang. His hotel record showed he'd arrived via space jet a week ago, and he had a room in the mid-priced level. No others in his party. He was leaving on the next transport Earthside in a few hours. Payee: Xang Enterprises.
One minute left.
He looked innocent enough, except for how one corner of his mouth quirked up in a faint smirk even though his gaze was downcast. His arms seemed pasted to the side of his body, and he took tiny steps as if to make himself even smaller.
Classic moves of a thief. Suspicious, though not evidence.
Her vid was recording, but all the other thefts had happened under the casino cameras and had not been detected.
She'd always trusted her intuition and her ability to read body cues before. But since she'd come to the station, she'd gotten it wrong twice. Should she wait for another sign that Xang was guilty? No, her gut told her he was up to something. She trusted that.
If she waited for the pickpocket to strike tonight, they could be here all night and still come up empty. She had to act now.
But if her instincts were wrong again, she'd be looking for a new job tomorrow.
"Got a possible," Janey said to her team. "Shawhan, guard the exit. Lane, converge on my position. Kou, take our six."
***
Stay tuned for book news by signing up for my newsletter here: https://author.bethbarany.com/newsletter-sign-up/