Some news for the week…
Did you know that libraries have announced that this is Teen Read Week (October 14-20)?!
The theme is Read For The Fun Of It.
Cool!
What are you reading this week for the fun of it?
I'm reading an advanced copy of Jane George's next book, The Daring Young Man – Volume 2 in The Mumbo Jumbo Circus Series.
Here's the blurb from her site, www.jane-george.com!
Once, sixteen year-old Dante Delgado was one of the few trapecistas able to do a quadruple somersault in the air. Now, his family's circus is bust, his hand is forever crippled from a work accident in a meatpacking plant, and he survives by selling oranges on the streets of L.A.

Dante will never fly again.

Can he stomach joining The Mumbo Jumbo Circus as a translator in order to avoid a murderous gang? Or will the circus turn out to be the more dangerous choice?
You have to check out her first book in the series, The Mumbo Jumbo Circus, Vol. 1.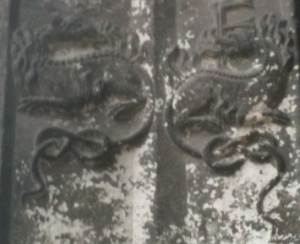 In more news: I was recently in Italy and in France recently and saw lots of dragons (see pics in the post!), and was so inspired by all the old stone — I even started a new story. I even met a stone mason.
I'm editing Book 2, Henrietta and The Dragon Stone, right now!
If you're curious about reading an excerpt of Book 1, Henrietta The Dragon Slayer, read an excerpt on this site or download a sample via the Kindle.
And lastly, I received a lovely review this week from Minnie at Heart Breaking Reviews. (the direct link: http://heart-breaking-reviews.blogspot.com/2012/10/review-henrietta-dragon-slayer-by-beth.html). She said:
"I enjoyed this book because firstly, there was a kick- ass herione. Secondly, the story is fast- paced and action- packed. And thirdly, it's an overall great read for people of any age."

Thanks Minnie!
PS. If you'd like to get notified when Book 2, Henrietta and The Dragon Stone comes out, be sure to sign up for my newsletter. I only send out occasional announcements. Thanks!