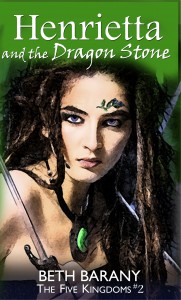 As you may know, Henrietta and the Dragon Stone, Book 2 in the Five Kingdoms series, was years in the making. I'm so glad it's finally published! I am super proud of it and have already started on Book 3. (More on that later.)
Please share with your friends and fans of YA adventure fantasy about this book and this fun and special giveaway. Today is the last day.
This giveaway ends March 1, 2014, 12midnight Pacific.
Enter to win a signed copy of Henrietta and the Dragon Stone; a $25 Amazon gift card; or a jumbo tote bag.