This month I'll be featuring Christmas Romances for your reading pleasure.
This week it's 10 Sweet Romances.
Note: By being listed here, the books are not endorsed by me. I haven't read them all. Also, I've linked to Amazon only. For other vendors, check the authors' sites.
I've listed the book titles by alphabetical order.
Enjoy! I'll list 10 more Christmas romances next week.
***
#1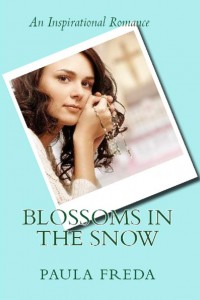 Sweet is pregnant—and down on her luck. When Sam rescues Becca, they discover Christmas hope.
ABOUT THE AUTHOR
Homemaker, mother of two sons, grandmother of two grandchildren, former publisher of a family-oriented press, The Pink Chameleon. Paula Freda has been writing for as long as she can remember. More at her site: http://www.angelfire.com/falcon/dpfenterprises.com.
---
#2
When Burthred comes courting on Christmas Eve, Meg makes him swear on her box of holy relics that he will not pursue her. But her reliquary box holds a secret, one that will either join their hearts together or tear them apart.
ABOUT THE AUTHOR
Joyce DiPastena is a multi-published, multi-award winning author who specializes in sweet medieval romances heavily spiced with mystery and adventure. More at http://www.joyce-dipastena.com.
---
#3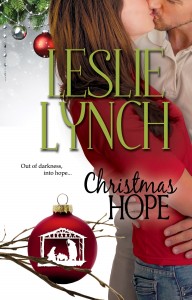 Sam Bledsoe's reclusive existence keeps his badly scarred face away from curious eyes. Free spirit Becca Sweet is pregnant—and down on her luck. When Sam rescues Becca, they discover Christmas hope applies to all, even them. Will hope lead to love, the most precious Christmas gift of all?
ABOUT THE AUTHOR
Award winning author Leslie Lynch gives voice to characters who struggle to find healing for their brokenness—and discover unconventional solutions to life's unexpected twists. More at www.leslielynch.com.
---
#4
Helen DeGroot's quiet life in Zutphen, Michigan includes her children, grandchildren, and church committee work. Mike Sikkema has a high-powered job at a travel magazine in Chicago. Their lives couldn't be more different. Can these two help each other navigate the journey to self-discovery and happiness?
ABOUT THE AUTHOR
Patricia Kiyono is a music professor by day and writer of sweet romances at night. She lives in Michigan with her husband, near their children, grandchildren, and great-granddaughter. More at http://patriciakiyono.com.
---
#5
"The Christmas Piano Tree" is the story of a pretty young war widow who re-discovers the magic of the holiday season with the help of a homeless vet and an old piano.
ABOUT THE AUTHOR
Jina Bacarr is a contemporary romance and historical author who loves dark chocolate truffles, vintage anything, the smell of bread baking, and rainy days in museums. More at http://www.jinabacarr.com.
---
#6
Miss Cecilia Fairfax dreads the upcoming holidays. Between caring for her elderly father and managing a household barely out of mourning, she has no time for anything else. Especially not a surprise guest like the Earl of Tarrick.
Of all the blessings of the season, the most unexpected is love…
ABOUT THE AUTHOR
USA Today bestselling author and RITA nominee, Anthea Lawson has been named "one of new stars of historical romance" by Booklist. Anthea also plays the Irish fiddle and pens award-winning YA Fantasy as Anthea Sharp. More at www.anthealawson.com.
---
#7
This year, Ali and Stephen are both just trying to make it through the holidays. Stephen's instant attraction to Ali spurs him into action. He'll do whatever it takes to give her the holiday she deserves and pull off a real Christmas miracle. Can these two help each other navigate the journey?
ABOUT THE AUTHOR
Lia Fairchild writes women's fiction, chick lit, romance, and mystery/thriller. Born and raised in Southern California, Lia holds a bachelor's degree in journalism and a multiple-subject teaching credential. More at http://www.liafairchild.com.
---
#8
High on Kismet Hill, Brynne Carter's great-grandfather claimed the land that would be Carter Hollow, Virginia. Now, as Christmas 1865 approaches, Brynne surveys the magnificent vista below and wonders about her future, ravaged by the Civil War: One man she loved could be dead, one man she loved betrayed her, and the third…. She simply can't risk being wrong again.
ABOUT THE AUTHOR
With nearly 5,000,000 4- and 5-star books in circulation, reviewers and readers call best-selling author Loree Lough "a gifted storyteller whose novels touch hearts and change lives."  More at http://www.loreelough.com.
---
#9
A mall security guard is going to be alone again on Christmas. When a lost boy and his sweet mom come into Ryan's life, his painful past rises up. A sweet romance novella with Christian themes.
ABOUT THE AUTHOR
Eve Paludan lives in Mesa, Arizona, where she writes fiction and edits for other bestselling authors. She enjoys reading mysteries and romances, and taking scenic photos. More at http://evepaludanbooks.com/.
---
#10
Certain individuals might consider Lady Amelia Pembroke a managing sort of female, but truly, most people would be lost without her help. Why, the latest on-dit is that rakish Viscount Sheffield is canceling the fête of the year because he hasn't time for silly soirees. He doesn't need time—he needs her!
ABOUT THE AUTHOR
USA Today best-selling author of historical romance novels. When not writing, Erica Ridley can be found riding camels in Africa, zip-lining through rainforests in Costa Rica, or getting hopelessly lost in the middle of Budapest. More at http://www.ericaridley.com.
---
Hope you all enjoyed this list! A new list will go up next week!
And here's mine! 🙂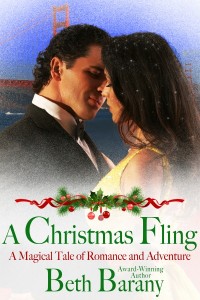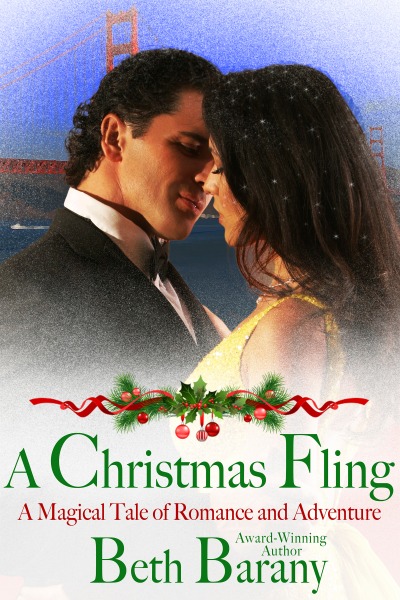 Dahlia, a Santa's Elf, has 21 days left before Christmas to create the best toy in the world without using magic or revealing her true identity. Will her innocent Christmas fling help her or land her in trouble?
ABOUT THE AUTHOR
Based in Oakland, California, Beth Barany writes magical tales of romance and adventure to transport readers to new worlds where anything is possible. More here: author.bethbarany.com.