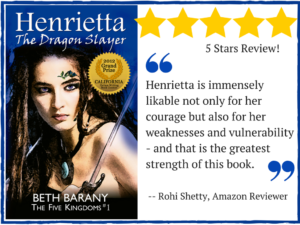 Henrietta is immensely likable not only for her courage but also for her weaknesses and vulnerability – and that is the greatest strength of this book. What I also liked is the ebb and flow of the story, the pace just right, never tedious. Other than the adventures, what I liked is the spirit of friendship and comradeship.
I'm looking forward to the next book in the series.
by Rohi Shetty
Originally posted on Amazon here.
More about Henrietta The Dragon Slayer here.