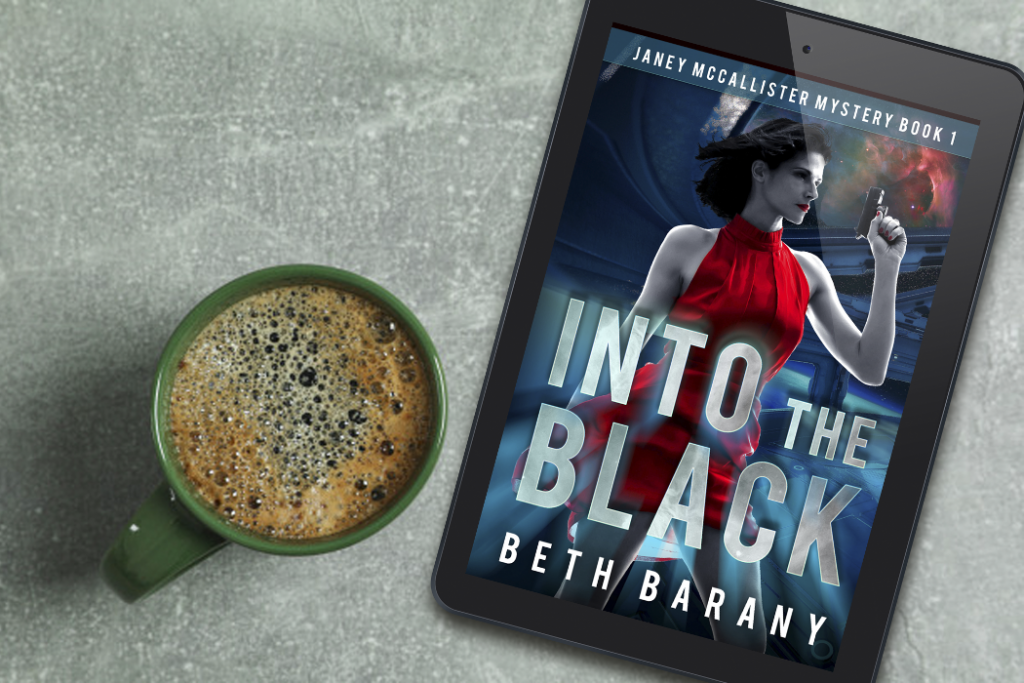 ENTER THIS GIVEAWAY
Closes soon!



(2) Grand Prize "Gift Baskets" of ALL eBooks! 

(21+) Winners of Individual eBooks (randomly selected titles)



To a few lucky winners, I'm giving away a few copies of Into The Black, so enter today!
More about Into The Black, a Page Turner Awards Finalist!
She wanted to make her mark. How hard could it be?
In 2130, at Bijoux de L'Etoile, a high-end casino orbiting Earth, you can get anything you desire.
Newly-hired as an investigator, Janey McCallister wants to solve her first big case—the theft of a priceless gem.
When her case of theft escalates to murder and points to the seedy underbelly of world affairs, Janey has to rely on her new team and trust the mysterious insurance investigator, Orlando Valdez—before a killer escapes into the black.
***
Into The Black is perfect for fans of J.D. Robb's Eve Dallas books and Killjoys and CSI. It contains a slow-burn romance, enhanced humans, cool high-tech gadgets, a futuristic vision of the Earth, and a tough heroine with secrets.
***
Enter the giveaway here: https://authorsxp.com/win-ebooks
GIveaway closes Monday night, Feb. 22, 2021