I'm always look for new authors and new books. I bet you're the same.
Here's some good ones!
Find the hottest new mystery, suspense, thriller and crime books here for sale!
https://books.bookfunnel.com/newreleasesforthenewyear/ocixq2lso3
You can buy direct from this link.
The first 2 books on the series are available too.
She wanted to make her mark. How hard could it be?
In 2130, at Bijoux de L'Étoile, a high-end casino orbiting Earth, you can get anything you desire.
Newly-hired as an investigator, Janey McCallister wants to solve her first big case—the theft of a priceless gem.
When her case of theft escalates to murder and points to the seedy underbelly of world affairs, Janey has to rely on her new team and trust the mysterious insurance investigator, Orlando Valdez—before a killer escapes into the black.
Into The Black is perfect for fans of J.D. Robb's Eve Dallas books and Killjoys and CSI. It contains a slow-burn romance, enhanced humans, cool high-tech gadgets, a futuristic vision of the Earth, and a tough kick ass heroine with secrets.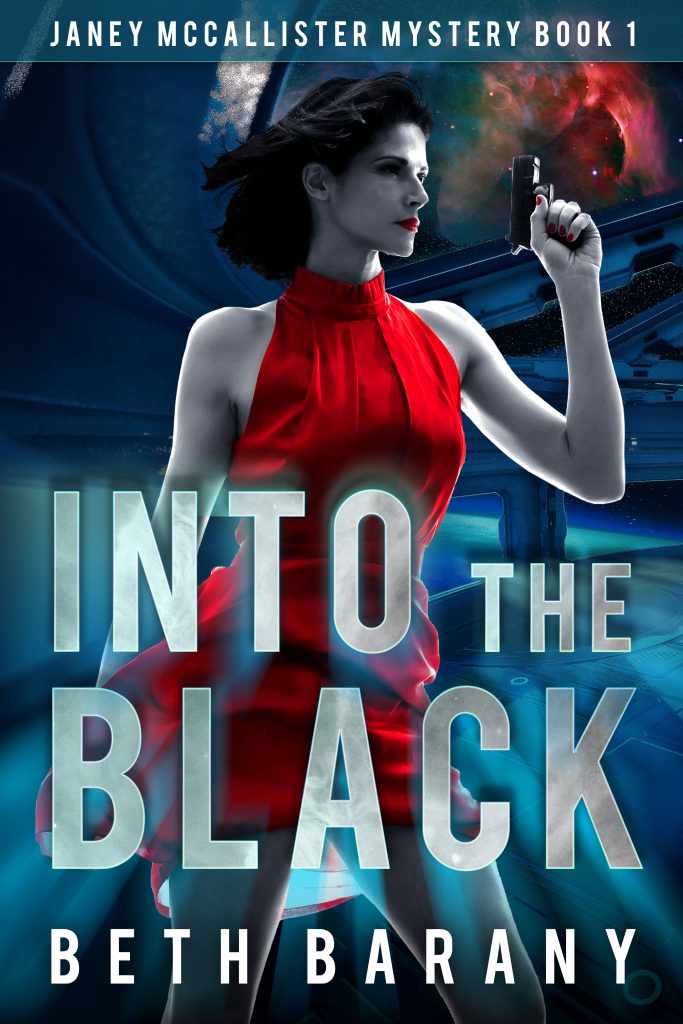 Three murders. Three locked rooms. The race is on to find the killer before more red is spilled.
On edge and desperately tired, Investigator Janey McCallister wants nothing more than to take bereavement leave to grieve a terrible personal loss. But when the high-end hotel-casino space station Bijoux de L'Étoile is struck by three locked-room murders, she must take the lead.

When the murders turn out to be related to a top-secret case Sol Unified Planets inspector Orlando Valdez is investigating, Janey questions her entire purpose for working at the hotel.

Janey finds herself knee deep in blood and heartache, running red and ragged toward a man and a case that might destroy her career.

Can she overcome her need to control every situation and work with others to solve the case, or is Orlando using her for his own ends like he has before?

Red Running Deep is perfect for fans of J.D. Robb's Eve Dallas books and Killjoys and CSI. It contains a slow-burn romance, enhanced humans, cool high-tech gadgets, a futuristic vision of the Earth, and a tough kick ass heroine with secrets.



Janey McCallister Mystery series
Into The Black (Book 1)
Lured By Light (Book 2)
Gone Green (Book 3)
Red Running Deep (Book 4)