Enjoy these Two Touchstone Series Books!

In this collection: A CHRISTMAS FLING and A CUPCAKE CHRISTMAS, 2 novellas for your Christmas reading pleasure!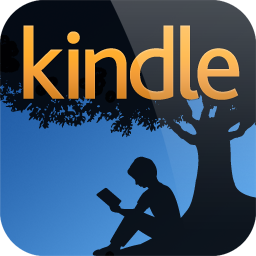 Click on the icons or use these handy links:
All other Amazon Stores:
viewBook.at/ChristmasMagic
(Click this link to be sent to your Amazon store automatically!)
ABOUT CHRISTMAS MAGIC
BOOK 1:
ABOUT A CHRISTMAS FLING
What if falling in love put the life you cherished in jeopardy?
Dahlia, a Santa's Elf, has 21 days left before Christmas to create the best toy in the world without using magic or revealing her true identity. Stuck on how to complete the prototype, and working as a temp in San Francisco's financial district with no time for love, will her Christmas fling get her unstuck, or will she turn her back on her beloved career for her heart?
Liam, an up-and-coming financial analyst, swore off women after getting dumped by the love of his life. He just found out his ex is going to the company Christmas party with his rival Michael Hendricks. Up for promotion against Hendricks, Liam has to win the favor of his boss. His best bet is to invite the vivacious secretary Dahlia to the party. Will Dahlia be a welcome distraction, or will she turn his life upside down?
BOOK 2:

ABOUT A CUPCAKE CHRISTMAS
What if you risked losing your baking legacy by cooking up a love truly special?
Florian MacMillian needs a final job to complete his baking resume—preferably a job where he's unlikely to blow things up with his unruly magic—before returning to the North Pole and taking his rightful place as Master Baker to all the elves.
Kate Delore desperately needs help in her fast-growing cupcake business. Florian is a perfect fit, so she brings him on as baker. Florian is happily up to his elbows in batter, and Kate's business is booming.
But when things heat up between them, Florian wonders if he should risk his legacy to cook up something truly special.
IN THE TOUCHSTONE SERIES
Touchstone of Love (A Time Travel Romance) (Touchstone, #1)
A Christmas Fling (A Christmas Elf Romance) (Touchstone, #2)
Parisian Amour (A Fairy Tale Romance) (Touchstone, #3)
A Labyrinth of Love and Roses (A Fairy Tale Romance) (Touchstone, #4)
A Cupcake Christmas (A Christmas Elf Romance) (Touchstone, #5)
Get Book 1-4, plus exclusive short story here.
ADD TO YOUR GOODREADS LIST
---
FOR A FREE BOOK, JOIN OUR READER'S GROUP
Sign up here: http://author.bethbarany.com/free-romance-story/
---
:: Back to the Romance Books Page
:: More romance collections here.
:: Support Beth's Fiction at Patreon