Parisian Amour (A novella in the Magical Tales of Romance & Adventure series)
Sarah Redman, a bank project manager, wants adventure in her life. Trainer extraordinaire, Josh Kleine, needs to pull off a successful presentation at a Paris conference to land more clients and save his company. Together they may hold the key to the strange disasters striking the City of Lights. Can Sarah unravel the secrets of the city and of her heart in time to save them all?
Get your free review copy by clicking here.
For Fans Of
Hallmark movies
Samantha Chase
Pamela Fryer
Curtiss Ann Matlock
Laurie LeClair
About the Author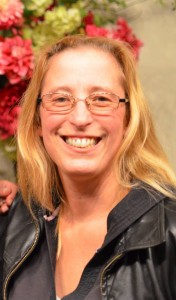 Based in Oakland, California, Beth Barany writes magical tales of romance and adventure to transport readers to new worlds where anything is possible.
She's the award-winning author HENRIETTA THE DRAGON SLAYER, a young adult fantasy novel (Book 1 of the Five Kingdom series.)
In her off hours, Beth enjoys capoeira, traveling, and watching movies with her husband, bestselling author Ezra Barany, and playing with their two cats, Kitty and Leo.
Connect with the Author