Thanks so much to the wonderful Sherry Ewing for tagging me in this "Meet My Character" blog tour. She's the second author to tag me so I decided to run this post for a second week in a row and feature my heroine in my current work-in-progress, soon-to-be-published, "Green Man" story.
First I'd like to introduce you lovely readers to Sherry, then I'll move on to my character, Lili Grenault.
Sherry Ewing writes romance and I've had the pleasure of being in a writing community with her and watch her blossom from a newbie author into a successfully published romance author! Woot! Woot!
ABOUT SHERRY: Sherry Ewing is a self-published author who writes historical and paranormal romance novels to awaken the soul one heart at a time. Her debut historical romance, If My Heart Could See You, hit Amazon's top ten bestseller list only two days after the paperback release. Always wanting to write a novel but busy raising her children, she finally took the plunge in 2008 and wrote her first Regency novel. She is a national and local member of Romance Writers of America since 2012 and is currently editing her to be released soon second novel, For All of Ever. When Sherry is not busy writing, she can be found in the San Francisco area at her day job as an Information Technology Specialist.
Now let's meet the Character from my WIP, currently name "The Green Man story" by Beth Barany. Today, I'll focus on Lili Grenault, the heroine. Last week I focused on the hero, Brett Barnaby.
What is the name of your character? Is he/she fictional or a historic person?
Lili Grenault. She's a fictional person.
When and where is the story set?
The story is set in present-day, Amiens, France.
What should we know about him/her?
She's a hard-working entrepreneur, educated all over the world. She also plays hard and loves to go dancing to blow off steam.
What messes up his/her life?
Her latest pitch for funds doesn't go as planned and she'll have to start from square one if she doesn't raise funds from this group.
Also, her grandmother tells her she needs to drop her ambitious and world-contributing business to embrace her magical legacy by May 1st, Beltane, or suffer a lot of chaos in her life.
Then she meets a scary "Green Man" and gets really freaked out. Maybe there's something real to her magical legacy, after all!
What is the main conflict?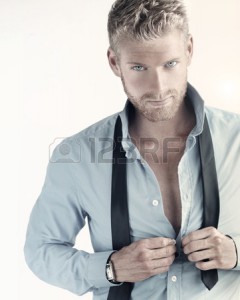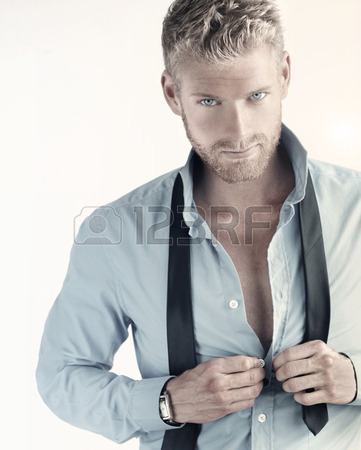 Her life starts getting more chaotic as she denies her magical legacy. When she turns to Brett Barnaby for help, her life gets more complicated, not easier.
What is the personal goal of the character? 
She wants to fund her social high-tech start up.
Is there a working title for this novel, and can we read more about it? 
I haven't yet decided. here's some ideas I'm working on: Love's Labyrinth, Labyrinth of Love, or The Rose in the Labyrinth. Which one do you like best?
When can we expect the book to be published?
By September 1st or before, I promise!
Now here are 3 wonderful writers you should know. Next Monday (August 25), you'll be able to check out their Meet My Characters posts on their respective blogs: 
Emmy Gatrell has been a voracious reader since an early age and recently launched her own writing career with the highly rated Meanmna: Book One of the Daearen Realms series. The follow on book, Bienn-Theine: Book One of the Daearen Realms continues her success. As the mother of two boys, Emmy continues balancing writing, reading, and parenting–not it that order. She and her family split their time between the North Georgia Mountains and Costa Rica. She talks about Mathew in her blog today. It's in his realistic-eighteen-year-old guy's first person perspective that Bienn-Theine is told.
Blog | Amazon Author page | Facebook | Twitter | Pinterest
---
Growing up in Texas and later South Carolina as the youngest in a house full of science-fiction fans, K.G. Stutts had her natural curiosity and imagination nurtured since birth by family movie nights where they would watch Star Wars, Indiana Jones and even timeless Disney favorites. A prolific writer of sci-fi, romance and mystery, K.G. draws much of her inspiration from those amazing works that gave her an appreciation for telling rich, compelling, character-driven stories for all audiences. She lives in North Carolina with her husband, Brad and works for a customer service call center full time. She's a lover of Star Wars, Star Trek (original, TNG, and Voyager), Stargate SG-1 and Atlantis, Muppets, Garfield, Disney, Indiana Jones and is a big football, wrestling, and hockey fan. 
Site | Facebook | Twitter | Tumblr
---
Andrea Buginsky is a freelance writer with a BA in Mass Communication-Journalism from the University of South Florida. She has always wanted to be a published writer, and decided to try to write children's fantasy books a few years ago. The Chosen is her first book, and was released on December 14, 2010, to her delight. Andrea has written three more books since: My Open Heart, an autobiography of growing up with heart disease; Nature's Unbalance: The Chosen, Book 2; Destiny: New Avalon, book 1, a YA fantasy. She is currently writing the second book in the New Avalon series and editing the third book of The Chosen series. Andrea lives in Kansas with her family, which includes her two precious puppies.
Site | Twitter | Google+ | Facebook | Pinterest