I owe many thanks to fabulous writer Karysa Faire for including me in this fun blog tour.
First I'd like to introduce you lovely readers to Karysa, then I'll move on to my character, Brett Barnaby.
Karysa Faire writes romance and horror and I had the pleasure of being one of her beta readers for her fun romance work-in-progress, Swashbuckler.
Her bio: Karysa Faire is a writer of the romantic, the unseen, the other worldly and the horrific. Residing in Northern California with her daughter, dog, and cat, she reads when she can and cleans her house when she has to.
Now let's meet the Character from my WIP, currently name "The Green Man story" by Beth Barany. (I'll be introducing the heroine, Lili, next Monday, in another Meet My Character Blog Tour stop.)
What is the name of your character? Is he/she fictional or a historic person?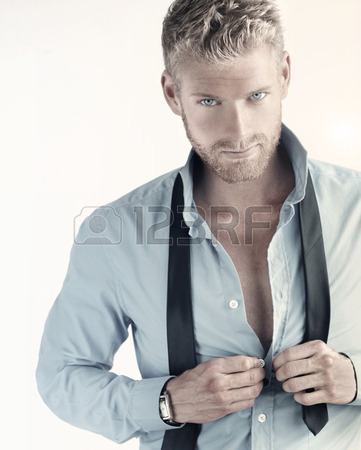 Brett's name is entirely fiction. I did research his last name, Barnaby, because I wanted him to have an English-sounding last name.
When and where is the story set?
This story is set in a smallish town northeast of Paris, France, that has the largest cathedral in France: Amiens. This town also say terrible action in World War I, part of the backstory of my story.
What should we know about him/her?
Brett, a Californian investor-surfer-player, is, well, was a ladies man, before he meets my heroine. He loves to work hard and play hard, and has been driven to make great business deals, as an investor in high-tech start ups. He loves to party, go dancing, and is loyal to his friends, Josh and Liam, his fraternity brothers. (Liam is the hero of A Christmas Fling. Josh is the hero of Parisian Amour.)
What messes up his/her life?
Meeting Lili messes up his life in an unexpected way. He doesn't usually mix business with pleasure, but meeting her on the dance floor and then at the investment meeting gets him questioning his vow.
What is the main conflict? 
Magic! Time! And the Green Man!
What is the personal goal of the character? 
Unsatisfied with his current jet setting lifestyle, Brett Barnaby, a San Francisco investor by day and dance club hound by night, wants to find his great grandfather's gravesite in Amiens, France, one of the primary battle sites of WWI. The family legend says that purpose, a greater mission, and perhaps even untold riches, will be unlocked when they find their ancestor's grave. But his search in Amiens brings up fear, anger, and dire warnings about some wild Green Man. He turns to the redheaded pixie and hot local, Lili Grenault, for help. She knows the area. It has nothing to do with the fact that he needs to be near her, even though she's an investment candidate, and he usually always keeps business separate from pleasure.
Is there a working title for this novel, and can we read more about it? 
I have a placeholder working title right now, "the Green Man" story is what I call it. I may call it: Magic in May; Roses for Lili; Labyrinth of Love. Any ideas? 🙂
When can we expect the book to be published?
By the end of August, I promise!
Now here are 4 wonderful writers you should know. Next Monday (August 18), you'll be able to check out their Meet My Characters posts on their respective blogs: 
Emmy Z. Madrigal is the author of the musical romance series, Sweet Dreams and the artist spin-off Anime Girl. Her love of music and the Jazz masters of the Big Band Era have always inspired her life and her writing. She also writes horror and vampire fiction under the name Emerian Rich. To find out more, go to: sweetdreamsnovel.com.
Site | Facebook
---
Poet/author/podcaster champion of Newbie Writers everywhere. Catharine Bramkamp is the co-producer of Newbie Writers Podcast that focuses on newer writers and their concerns. She is a successful writing coach and author of a dozen books including the Real Estate Diva Mysteries series, Future Girls (Eternal Press) and the poetry chapbook Ammonia Sunrise (Finishing Line Press). She holds two degrees in English, and is an adjunct professor for two Universities. A California native, she divides her time between the Wine Country and the Gold Country. She and her husband have parented two boys past the age of self-destruction and into the age of annoying two word text missives. Her latest book: Death Revokes the Offer, first book in the Real Estate Diva Mystery series: http://amzn.to/1dzTvhc. For the series: http://yourbookstartshere.com/books/.
---
Carol Malone successfully combined her three passions – romance, sports, and writing in her highly rated book, Fight Card Romance: Ladies Night and became the first woman to punch her way into the male-dominated genre of pulp boxing with her first tender love story. Her stories entice readers to scramble into a front row seat for a power-packed thrill-ride or swoon to tales of gentle passion. If not hammering out new tales, Carol is reading, watching sports or the Food Network on TV, or hanging with her author husband on the Coast of California. She loves to chat about sports and amour.
---
About Michelle Murrain, she writes: "I have been writing science fiction since 2006, and have been an avid reader and fan of science fiction since I started to read. Since I have been both a scientist and a technologist by trade, and as a polymath, my interests span a wide range of topics, including science, technology, history, culture, politics, race, gender, sexuality, philosophy, spirituality, and religion. I brings all of these to bear in my science fiction writing, which has strong elements of exploration of all of these topics. I specialize in stories of culture clash and/or first contact, and has numerous strong female protagonists and characters. I have a philosophical approach to publishing my work – everything is licensed via Creative Commons – freely sharable and modifiable."
Site | Facebook | Twitter