Some fun news! You can now read my 5 Touchstone romances on the go!
I love trying new things, and that includes publishing on apps.
My 5 Touchstone romances have been published on the Tapas app, available in the App Store or in Google Play.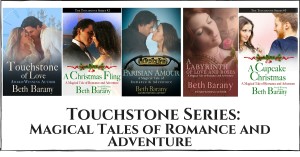 You can read the first few chapters for free, then use keys and coin credits to read more, or wait for a few minutes or days to read the next chapters.
Tapas allows you to read bite-sized episodes on your commute, or on lunch or coffee break.
Then click on Books,
Then tap Categories,
Then tap into Romance.
From there you can scroll down to find my 5 Touchstone romances.
The Tapas marketing department let me know two things for this Labor Day holiday weekend:
1. There is a Labor Day Coin SALE on Tapas! More bang for your buck.
2. My story Labyrinth of Love and Roses will be featured (free keys!), so you can unlock some extra chapters!
To take advantage of these offers, be sure to download the app. You can even comment and chat with me directly on the app.
Hope you enjoy! Let me know if you download the app and what you enjoy about it.
Have fun!