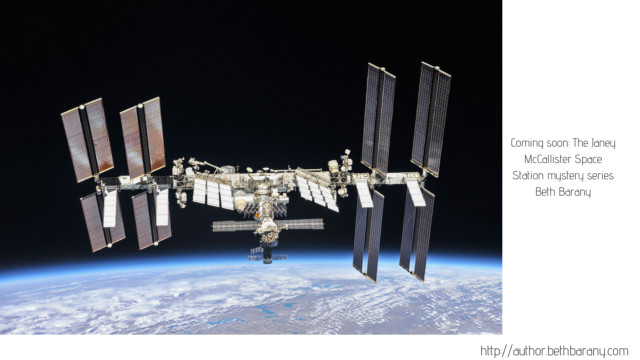 Some of the fun elements of my upcoming science fiction mystery series, starring Investigator Janey McCallister:
A Space Elevator
A Hotel-Casino Space Station
Space Jets
I've been having so much fun researching these on YouTube, around the web, and via interviews.
Space Elevator: Fiction or Fact?
Janey will take a space elevator to the hotel casino, as all staff does. Is a space elevator a potential reality?
It is! A Japanese company is dedicated to building a space elevator. Can you believe it?!
"Tokyo-based Obayashi Corp. wants to build an operational space elevator by the middle of the century." (From https://www.space.com/14656-japanese-space-elevator-2050-proposal.html.)
A Vacation in Space?
What if you could go to a Vegas-like hotel-casino in space?
I was inspired to create a location like that when I heard about real estate developer Robert Bigelow wanting to create hotels in space. This was 15 years ago.
Bigelow is still working on his dream in practical ways, even partnering with the ISS currently. So exciting.
Of course, my hotel-casino will be fancier, and have artificial gravity.
Other companies working in this space are Axiom Space and OrionSpan.
Space Jets
In my series, guests arrive on space jets. In my imagination, the jet will be something like SpaceX's BFR.
Here's SpaceX's video from last year that took my breath away.
I'd love to take a 30-minute journey and travel halfway around the world. Would you?

Construction in Space
For my story to come alive, I've had imagine how the hotel-casino space station was built.
One the videos I recently saw on building in space excited me tremendously toward how my story could be possible: "3 Companies Developing Game Changing Technologies" by NeoScribe.
I've posted it below so you can enjoy it too.
Cutting Edge Space News
I also get so much cutting edge news at the YouTube channel, "TMRO." I love their weekly shows and give $1 per episode via their Patreon.
TMRO is a weekly live show that gets the planet excited about space exploration. They're a global community of space, science and technology nerds that bring us into the conversation.
My Favorite Go-To Resource
I am researching so many things over the internet. So, I find myself checking Wikipedia a lot. They are running their annual donation campaign, and I donated to them as I have every year for the last few years. If you're so moved, I encourage you to donate too.
Your Favorite Possible Future Space Tech
What space tech are you curious about? What future space possibilities would you like to see?
Post in the comments. I'd love to hear. Maybe I'll incorporate them into my science fiction series.
ABOUT BETH BARANY
Beth Barany writes magical tales of romance, mystery, and adventure that empower women and girls to be the heroes of their own lives. Beth is the award-winning author of Henrietta The Dragon Slayer, the first book in the YA Fantasy trilogy and the acclaimed paranormal romance Touchstone series, including A Cupcake Christmas. Her upcoming series, the Janey McCallister Space Station mystery series, is due out in Spring 2020. (Updated!)