The latest SpaceX launch was so exciting! I watched the replay today.
It was a joint launch with NASA to test the crew launch vehicle, Crew Dragon.
No humans were aboard, but Ripley, the space dummy was there, gathering lots of data. There's lots of cargo too, for the astronauts on board the International Space Station.
Crew Dragon will dock with the ISS about 27 hours after launch, around 6 a.m. Eastern time on Sunday, March 3 (3 a.m. Pacific time) and return to Earth 5 days later.
SpaceX hopes to fly their first manned mission this summer!
Also on: https://www.spacex.com/webcast
***
ABOUT BETH BARANY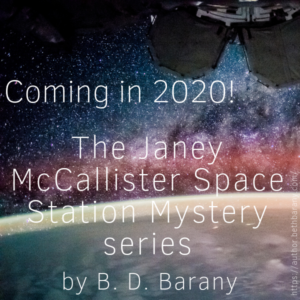 Beth Barany writes magical tales of romance, mystery, and adventure that empower women and girls to be the heroes of their own lives.
Beth is the award-winning author of Henrietta The Dragon Slayer, the first book in the YA Fantasy trilogy and the acclaimed paranormal romance Touchstone series, including A Cupcake Christmas.
Her upcoming series, the Janey McCallister Space Station mystery series, is due out in Spring 2020.
To get new release announcements, follow Beth on BookBub and on Amazon.