I'm excited to share the First Kiss in A Cupcake Christmas and a giveaway over at Sherry Ewing, Historical & Time Travel Romance Author's website.
Check it out and enter the giveaway of an ebook copy of A Cupcake Christmas. Giveaway ends Monday, Nov.19.
***
As you may have heard, we're experiencing a horrible fire here in Northern California…
Please HELP those impacted by the Camp Fire
Ten days ago the town of Paradise, California was devastated by wildfire. In a town of 27,000 people, over 80% of homes were burned to the ground. The infrastructure of businesses and community services met the same fate. There is almost nothing left of the town and it will take years to rebuild, if ever.
Many people have family and friends they can stay with, but many do not. They're living in emergency centers, spilling out into the parking lot where tent cities have formed. Thousands of people are displaced, having lost EVERYTHING in the fire.
Please consider donating to support the residents, the first responders, and even the animals that are living through this nightmare. Links are below. Any amount you can contribute will make a difference.
Thank you so much!
xoxo
Love,
Beth
Thank you to Love Romance Reads for writing this request and sharing these links. (LoveRomanceReads.com: Bringing authors and readers together)
CAMP FIRE PUBLIC SAFETY FAMILY RELIEF FUND
NORTH VALLEY ANIMAL DISASTER GROUP
ABOUT BETH BARANY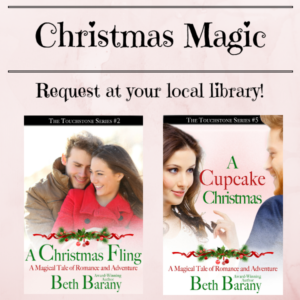 Beth Barany writes magical tales of romance, mystery, and adventure that empower women and girls to be the heroes of their own lives. Beth is the award-winning author of Henrietta The Dragon Slayer and the acclaimed paranormal romance Touchstone series.