That's what I'm curious about: what would it be like to love and work in space?
What is we had normal or near-normal Earth gravity as we lived and worked in space? That's what I'm putting in my upcoming science fiction mystery series: https://author.bethbarany.com/coming-soon/.
For this Von Braun Space Station aiming to be in orbit by 2025, gravity will be about one-sixth's Earth gravity — similar to Moon's gravity.
The designer, Tim Alatorre, thinks gravity, about a sixth of Earth's, will add a "sense of direction and orientation that isn't present in the ISS."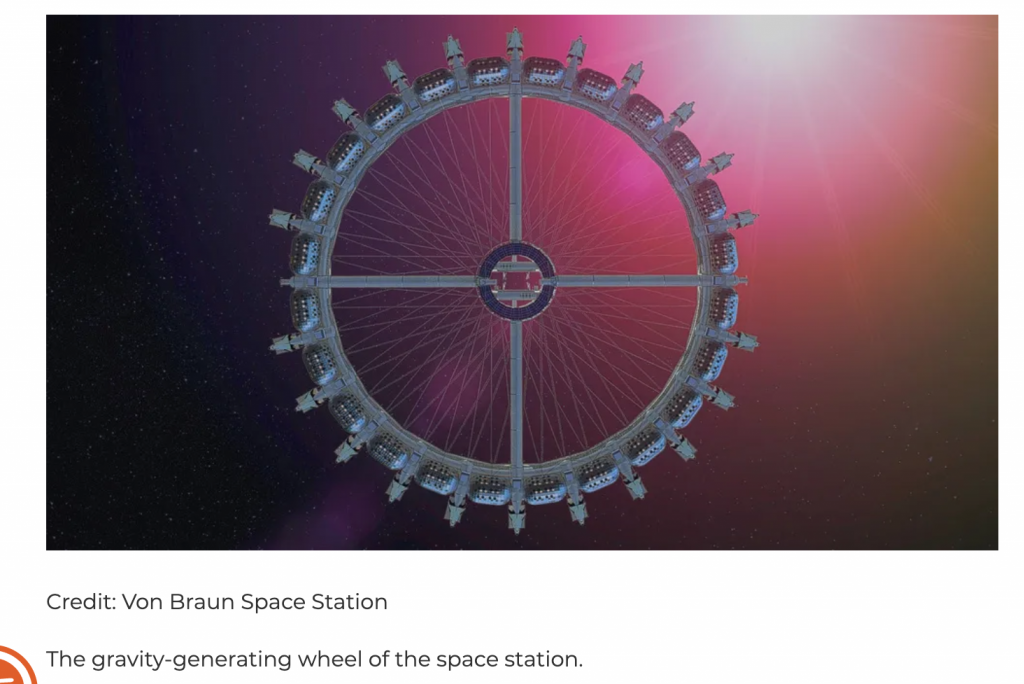 You'd also be able to go to a toilet, shower or eat food the way you are used to.
https://bigthink.com/technology-innovation/space-hotel-artificial-gravity-2025-plans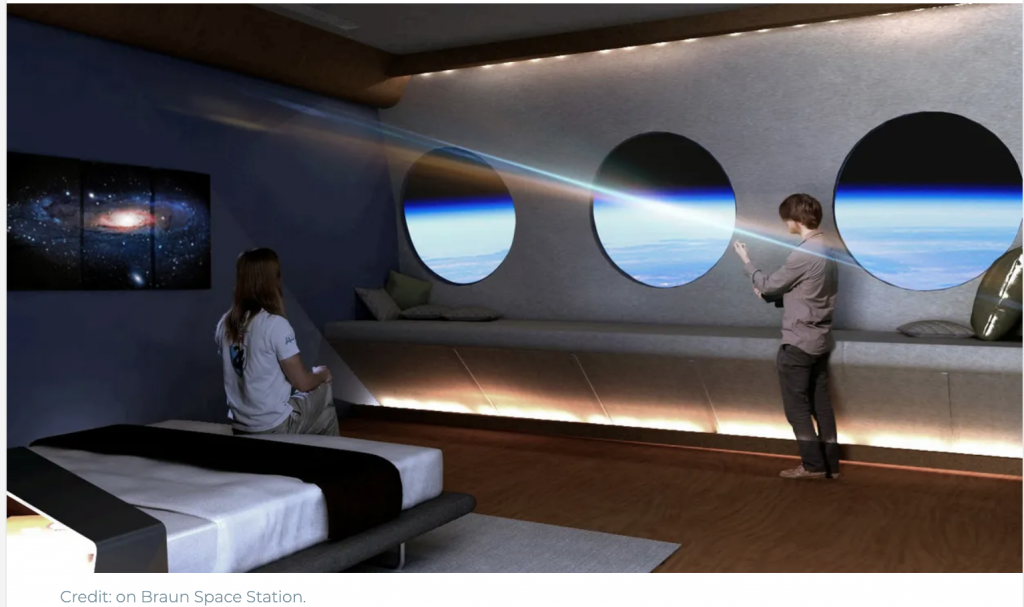 The Gateway Foundation is building a space hotel, based on the concepts of a Nazi and American rocket scientist Wernher von Braun.
The space station will be operational by 2025.
The company plans to assemble it in orbit, using robots and drones.
How cool is this? "Built by the Gateway Foundation, the world's first space hotel will have gravity, bars, inviting interiors and full-fledged kitchens. They plan to have the station visited by about a 100 tourists per week by 2025."
More information here: https://bigthink.com/technology-innovation/space-hotel-artificial-gravity-2025-plans
HOW ABOUT YOU?
How about you? Would you like to live and work in space, if you could? Post your reply in the comments or write me directly. I'm curious!
UPDATES ABOUT THE UPCOMING MYSTERY SERIES
I've completed another round of edits and now I'm getting organized to start the final round of edits on Book 1, INTO THE BLACK.
On that note, I'm very excited to put out a call for beta readers starting Oct. 1.
If you'd like to be a beta reader for INTO THE BLACK, Book 1 of the Janey McCallister series, then fill out this short form here: https://author.bethbarany.com/coming-soon/.
ABOUT INTO THE BLACK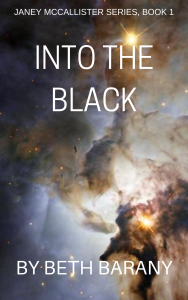 In 2130, at Bijoux de L'Etoile, a high-end casino orbiting Earth, you can get anything you desire.
Newly-hired as an investigator, Janey McCallister wants to solve her first big case—the theft of a highly prized and priceless gem.
Her efforts are thwarted when insurance investigator Orlando Valdez insists on joining forces.
When her case of theft escalates to murder and points to the seedy underbelly of world affairs, Janey has to rely on her new team and trust the mysterious Orlando Valdez—before the killer escapes into the black.
About Beth Barany
Beth Barany writes magical tales of romance, mystery, and adventure that empower women and girls to be the heroes of their own lives.
Beth is the award-winning author of Henrietta The Dragon Slayer, the first book in the YA Fantasy trilogy and the acclaimed paranormal romance Touchstone series, including A Cupcake Christmas.
Her upcoming series, the Janey McCallister Space Station mystery series, is due out in Spring 2020.
To get new release announcements, follow Beth on BookBub and on Amazon.
Next Steps
To check out Henrietta The Dragon Slayer YA fantasy series, check out the first few chapters here in a format you can download to your e-reader: https://author.bethbarany.com/free-excerpt-to-henrietta-the-dragon-slayer/
To read the first book for free in the paranormal romance Touchstone series, go here: https://author.bethbarany.com/free-romance-story/.